Traditions of the Guildry
The Guildry has a long-standing range of traditional activities throughout the year.
Annual Inspection
This takes place on the first Wednesday in June and involves the Dean and his office bearers visiting Craigmakerran Estate. The visit begins at Guildtown School where members are entertained by pupils. Then we visit our farm properties ending the day by inviting our tenants to a meal at a local hostelry.
Ale Tasting
Six Ale Tasters carry out their duties on a triennial basis at a local hostelry to ensure the quality of the ale being served. The Ale Tasters present a report of their findings to the Dean and his Committee at a local hostelry.
Triennial Assembly
This tradition provides members with a day out to a location chosen by the Dean of the day. This outing is the one occasion when Guildrymen from all over the country meet up with the Dean and committee and it plays an important part in recruiting future office bearers who are essential to the running of the Guildry.
Meal Searching
The Meal Search is carried out on a triennial basis when six Meal Searchers visit a local establishment to search the meal (various cereals) for impurities.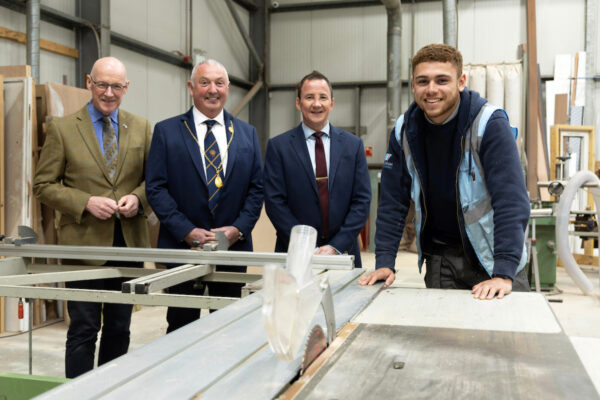 Perth headquartered Meldrum Joinery and Building is the first firm to benefit from a fund [...]